Expert Care
Stay is the premier place in Pensacola for Facials, Waxing, Massage, Nails, Makeup, and Spray tans. We've won "Best of the Coast" recognition since our doors opened and our commitment continues as we built a brand new facility, added new product lines, and brought on talented staff. Come visit and relax with a complimentary drink while we pamper you.
Welcome to Stay The Spa! Stay is a high class Day Spa with Southern charm and friendliness! We've worked hard to become Pensacola's premier Day Spa and the only full service Day Spa in the area.  Whether you are looking for a quick mani-pedi or a full day total body experience give us a call or drop in to have a chat about or products and services.
Call us to schedule your next treatment or to speak with one of our professionals about your health, wellness, and beauty. From start to finish our dedicated spa team ensures your journey enhances your well-being and enlivens your spirit.
Contact Details
850.438.3580
240 South Jefferson Street
Pensacola, Florida 32502
Enjoy free parking in the Southtowne Parking Garage on Intendencia St. and bring us your ticket.
Hours
Monday – Saturday
Sunday
OUR THERAPISTS
If you want to unwind and disconnect, come spend the day with us and sip mimosas, relax in our infrared sauna or just enjoy the quiet in our peaceful waiting room.  If you need a quick massage, facial or nails, come on in or give us a call and we will get you right in.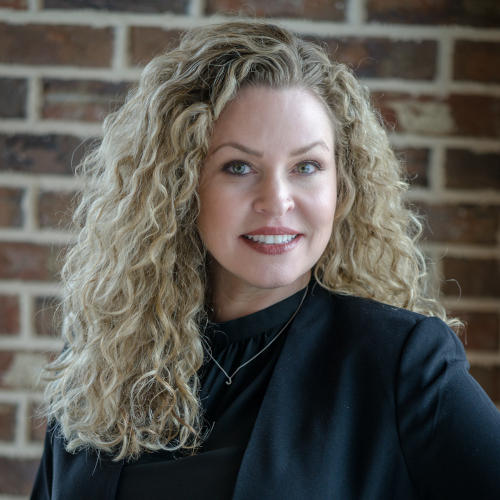 Owner/Esthetician – Jennifer is the proud owner of Stay and is passionate about bringing an exceptional level of service to her clients. She's committed to bringing a world class spa to Pensacola that is highly tailored to your needs. If you want to look and feel your best, you will love working with Jennifer. Jennifer has a passion for the latest and best skin care and hair removal techniques. She completed the advanced sugaring certification from Jessa Skin Care in San Francisco. With Jennifer you will feel completely at home. Jennifer is a Pensacola native and a member of several local charitable organizations.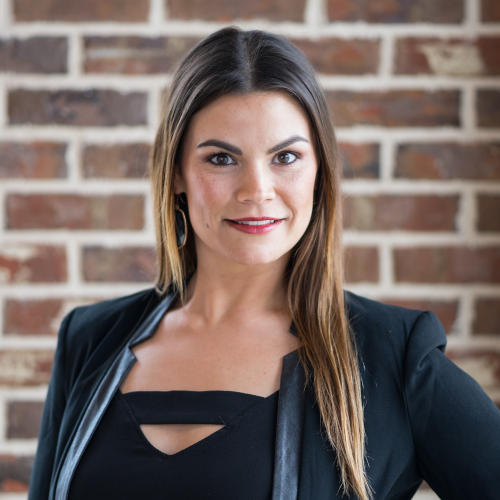 Spa Manager – Jennie has a BAS degree in Business Management, with a concentration in Health Care Management. She has over nine years of experience comprised of event planning management and helping clients become organizationally savvy in their homes. During Jennies tenure as spa manager, Stay the Spa has more than doubled in staff and services. Our move downtown has been a true transformation for our brand. Stay has continued to thrive under her leadership, earning numerous accolades and recognition as a top day spa in the city of Pensacola. Jennie prides herself on listening to clients- their loyalty and trust in the brand contributes to the continued growth and success of Stay. Her goal is to provide an exceptional spa experience for each guest. Jennie has worked hard to select a team of professionals that share in the overall vision of honest, compassionate, and genuine high-quality care in services and products.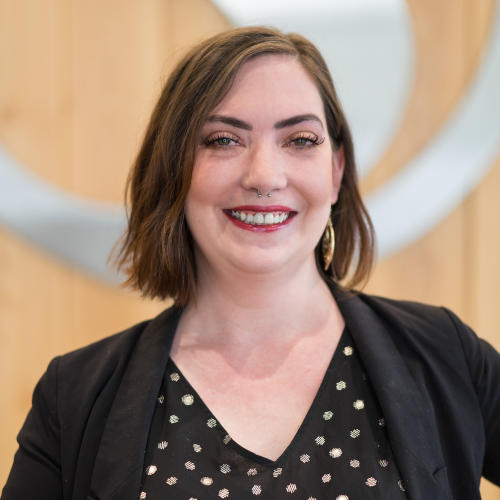 Front House Specialist – Becca has been with Stay for over 4 years as a receptionist. While continuing her education as an esthetician, nutritionist, and herbalist she hopes to spread knowledge of natural remedies and Ayurvedic practices.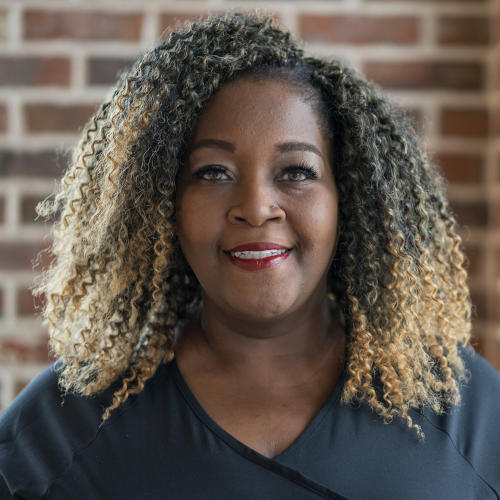 Licensed Massage Therapist / LMT Manager – Twanda graduated with honors from the Pensacola school of massage therapy and has over ten years of experience. She's very passionate when it comes to massage. Twanda is a firm believer that massage is beneficial to enhancing the health and well-being of a person by helping with stress reduction, muscle tension and pain relief. Twanda specializes in Deep Tissue, Swedish, Sports, Prenatal, Hot Stone, Aromatherapy, Cupping, Table Thai massage, Oncology massage has training in kinesio taping.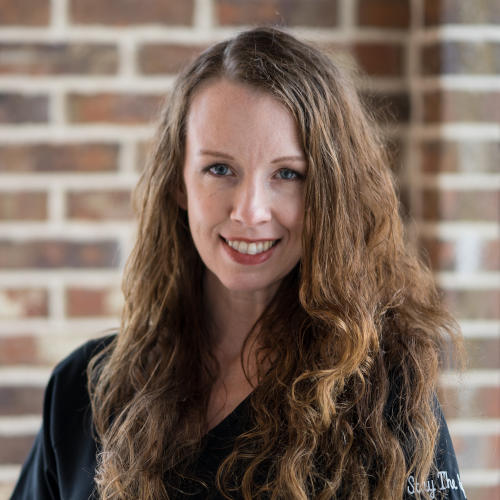 Licensed Massage Therapist – Lesley found massage therapy after using the principles of bodywork and relaxation for her own self care. She trained at the Pensacola School of Massage Therapy and became licensed in 2015. Her massage style ranges from calming Swedish or aromatherapy to targeted deep tissue and stretch therapy. Lesley's goal is always to ensure the client a most blissful experience.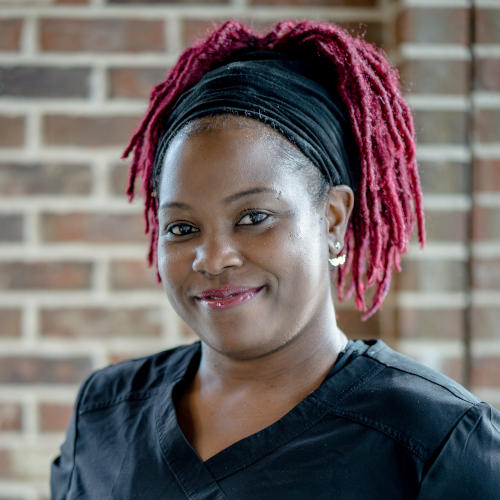 Licensed Massage Therapist – Candace has been an LMT for seven years. She is passionate about helping others. Candace tailors every massage session to each client to ensure a positive result. She gives a more therapeutic massage to help reduce stress and muscle pain. Candace is skilled in deep pressure, sports massage, hot stone, prenatal massage, and Swedish massage therapy. She is driven by assisting each clients health and healing goals.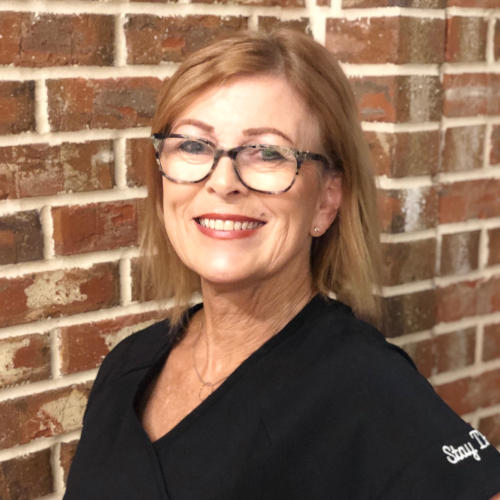 Licensed Massage Therapist – Lea graduated from Pensacola Massage School in 1997 and worked in chiropractic offices for thirteen years of her career. Lea is licensed in deep tissue, Swedish, and pregnancy massage. She was also a licensed chiropractic assistant for three of those years where she worked on patients with ultrasound and e-stim. Lea has been an LMT for over twenty years and has a lot of experience in helping people in their healing process. From car accidents to everyday injuries or just to help you completely relax in the midst of your busy schedule.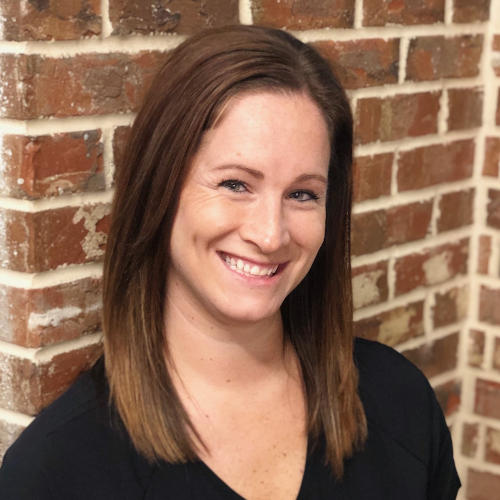 Licensed Massage Therapist/Esthetician – Kelly was born and raised in Mobile, Alabama. She's been a massage therapist for twelve years and an esthetician for seven. She had the pleasure of working with athletes and celebrities while living in Los Angeles for five years. She has developed numerous skills and techniques while working for Four Seasons and Marriott around the country. She is currently continuing her education at PSC in the PTA program. She is happy to be apart of the Pensacola community and looks forward to providing great services to each client!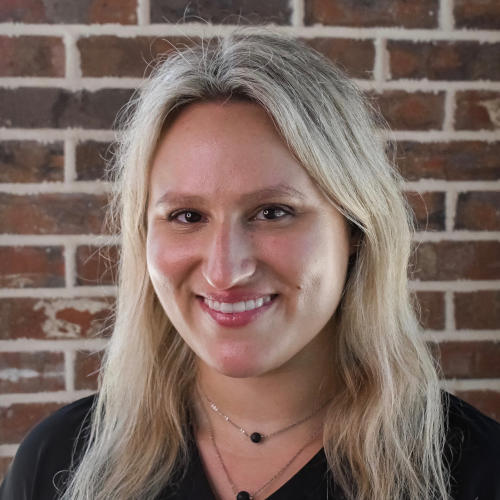 Licensed Massage Therapist – Jacqueline Graduated with a summa cum laude from Pensacola State College in 2017 then immediately sought out different modalities and techniques in Washington state to further her career in massage therapy. She is back in her home town with a great passion and respect for this therapeutic profession. Jacqueline is certified in Lomi Lomi – Hawaiian style massage, Chinese traditional cupping therapy, neuromuscular deep tissue therapy, aromatherapy, Swedish, and prenatal massage. Her goal is to insure each client has a unique and relaxing experience.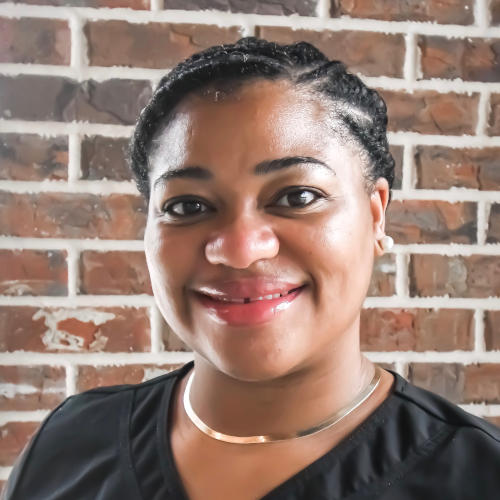 Licensed Massage Therapist – Nikki has been a Licensed Massage Therapist since 2014. She understands that every person has unique challenges and preferences, and prides herself in being able to individualize the needs of each client. Healing is the ultimate goal, whether it is mind, body, or spirit. Nikki is skilled in Swedish, sports, and prenatal massage. She enjoys using aromatherapy to aid in relaxation and stress relief for those who have neck and shoulder pain, and hot stones to help penetrate the muscles deeper. Nikki wholeheartedly believes the next best thing to laughter is a great therapeutic massage.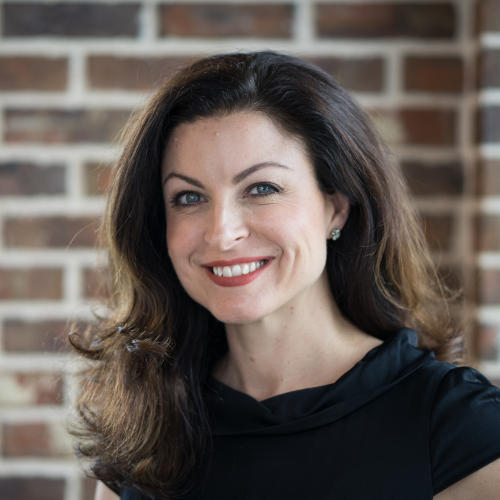 Esthetician/ Professional Make-Up Artist/ Lash Artist/ Sugarist & Hair Removal Specialist – Leslie began doing make up as a dancer where she learned the basics of contour, lashes, and stage make up during her years as a dance major at Jacksonville University and then as a Professional Ballroom dancer for many years after college. In 2004, she transitioned into a full time makeup artist with MAC Cosmetics. By 2005 Leslie left Florida and moved to New York City to further her makeup career. While in New York she worked for nine seasons at NYC Fashion Week, keyed make up on numerous photo shoots, weddings, designer look books, and make up for personal clients. In February 2007, Leslie was featured on the front page of the Wall Street Journal ("A Makeup Artist Gets Her Big Break" by Ellen Byron). In 2009, Leslie relocated to the Los Angeles area and had the opportunity to freelance with the MAC Pro store in Orange County for two years. In, 2010 she did make up on the male dancers in the music video "Alejandro" by Lady Gaga. In 2011 Leslie assisted Kabuki on Christina Aguilera's makeup for the February 2012 cover of Marie Claire magazine. She assisted Miranda Joyce on three different Rimmel Cosmetics Commercials featuring Zooey Deschanel. In 2012 Leslie assisted Kabuki again on Rihanna's makeup for the music videos "Where Have You Been?" and "Princess Of China", with Coldplay. Leslie has specialized in wedding and event make up for many years and truly enjoys spending intimate time with clients to make them look and feel their best. After almost twenty years of living away from Pensacola, Leslie and her family moved here in the summer of 2014 to be closer to family and friends. She is very excited to bring her experience in make up artistry back home to the Gulf Coast.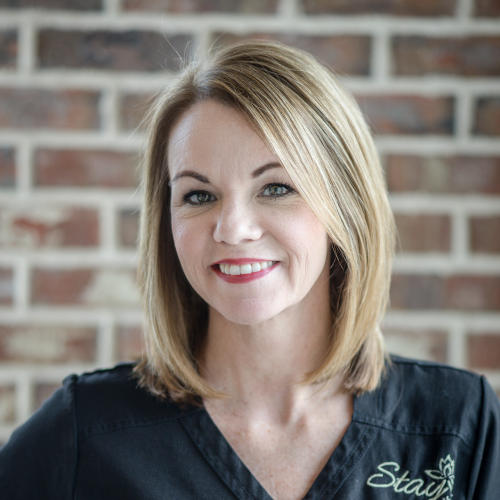 Esthetician/ Sugarist & Hair Removal Specialist – Valerie discovered her passion for skin care years ago while working as a receptionist at Mark Lees Skin Care. After completing the Esthetics program at PSC she continued to work in the spa for Dr. Lees and traveled to trade shows to assist him with training seminars and retail booths. After taking a few years off to be with her daughter she came to join us at Stay! Valerie's specialties range from relaxing spa facials to clinical treatment facials and treatment of problematic skin. She also does peels, sugaring, and spray tans.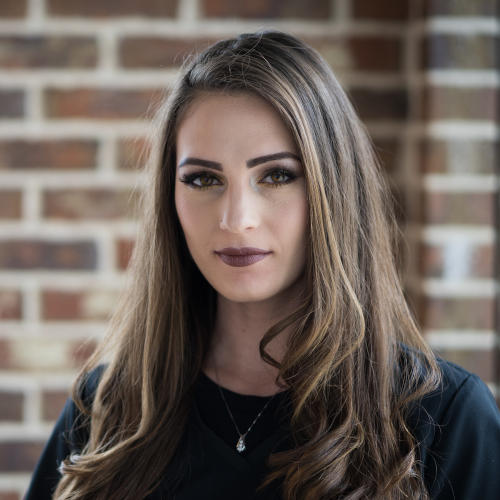 Esthetician / Nail Artist / Sugarist & Hair Removal Specialist – Kaylee earned her Esthetician degree from the College of International Esthetics in Arvada, Colorado where she trained extensively in acne prone skin, chemical peels, laser treatments, and brow tinting, waxing, and sugaring. She specializes in sugaring, back facials, waxing, and chemical peels here at Stay. Kaylee has a passion in teaching her clients and peers how to take care of their skin goals in the most natural way possible and improve their self-confidence in their appearance. She also takes pride in her nail technician training. Her favorite clients are young children for princess manicures and pedicures. She believes in educating young people as early as possible on the importance of proper and natural skin care practice. Her life passion for esthetic beauty has taken her far and she hopes to continue her dreams of instilling beauty to the world around her and in all those she serves.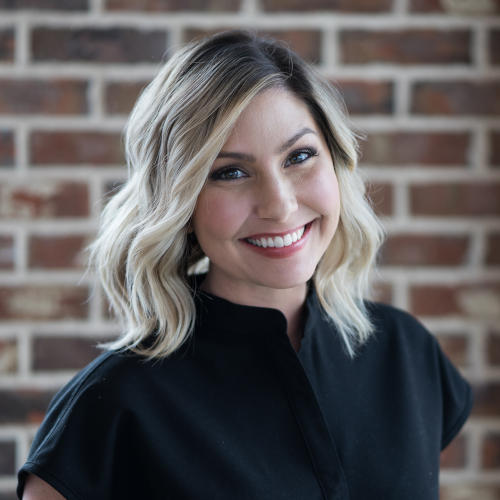 Esthetician / Lash Extension Specialist / Sugarist & Hair Removal Specialist – Tiffany earned her Esthetics degree from Honors Beauty College in Indianapolis, Indiana. She has an extensive fourteen year background in Medical Esthetics working in Dermatology and Cosmetic Surgery. She enjoys pairing her medical background and artistic eye to provide clients with a holistic and comprehensive treatment experience. From facials, Micro-needling, Chemical peels, Hydradermabrasion, she takes pride in each treatment she performs. Tiffany finds it very fulfilling to connect with her clients, establish trust, and give personal attention to their needs.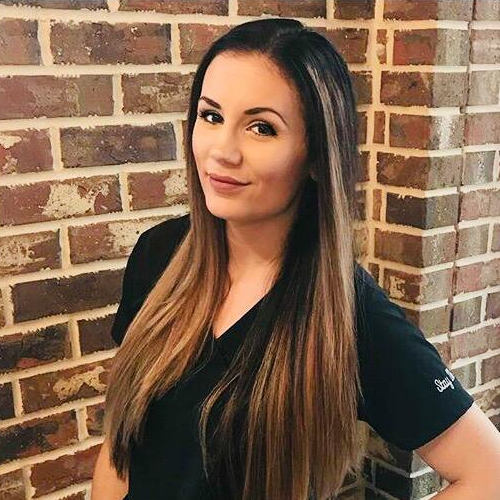 Esthetician / Professional Make-Up Artist / Sugarist & Hair Removal Specialist – Brittany was a long time client of ours and found great passion in the services we offered. She decided to become an esthetician and start her career with us! She offers an array of services including hair removal, Sugaring services, facials and makeup artistry. She specializes in esthetics for cancer patients, as she is a cancer survivor herself. She takes great care with each clients skin concerns and offers recommendations on products best suited to fit their needs and budget.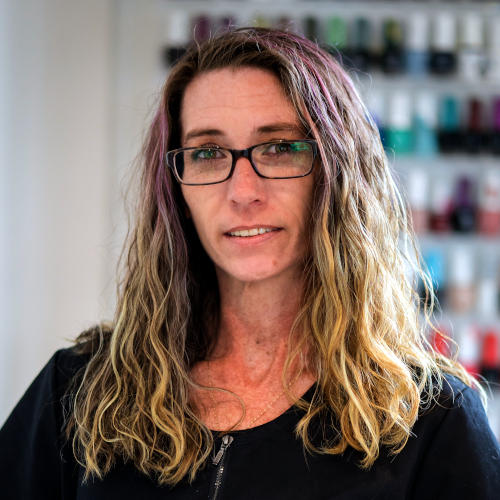 Nail Technician – Bonnie attended Gulf Coast Institute of Career Development. She specializes in natural nail art, manicures, and pedicures. Bonnie has a passion for learning the new, fun trends. Her number one priority is providing her clients with a superbly relaxing experience. Her sense of humor and laid back personality make her clients time in their chairs enjoyable, comfortable, and full of fun!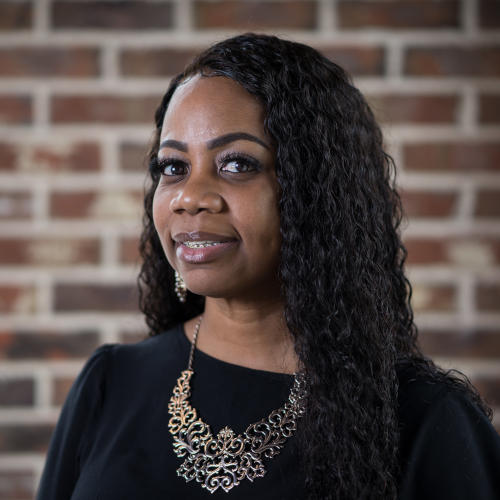 Nail Technician – Katy has been a nail technician for over eight years. Her level of education and experience makes clients feel at ease with this intimate service. When it comes to pedicures she makes sure her clients leave with clean and well-groomed cuticles. Katy also prides herself on giving a great massage during her treatments! Her honesty and reliability allow her to build trusting relationships with clients. From manicures to pedicures, she will have you feeling confident and looking great!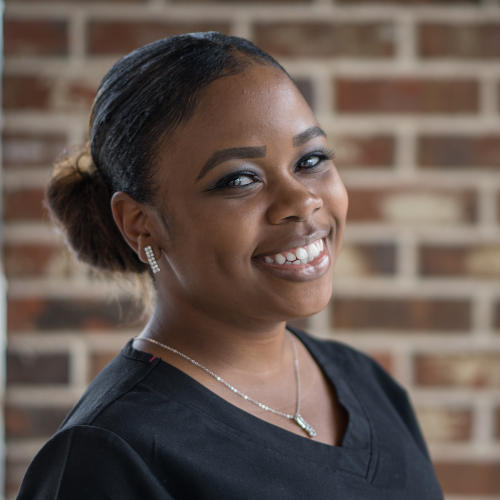 Shovanzo Blocker-Massenburg
Nail Technician – Sha went right into nail school at Pensacola State College after graduating high school. Her number one priority is providing clients with a great experience! She enjoys having good conversation, laughing, and having fun with her clients making each and every treatment a new experience. She hopes to provide a space where clients can come to relax and rejuvenate their bodies and minds. Sha prides herself on providing a manicure and pedicure experience that clients will remember.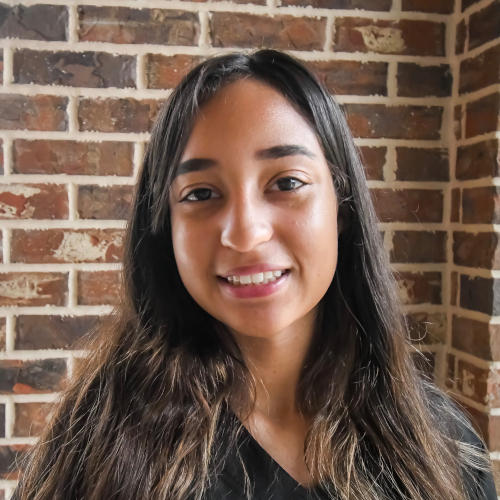 Nail Technician – Melissa has always had a passion for all kinds of art. She loves to experiment with new nail trends. Her main goal is to have a happy client and show them that they can have beautiful, natural nails. She takes her time asking what the client prefers and perfecting the nail for an even longer, lasting finish.
"If you want to relax, watch the clouds pass by if you're laying on the grass, or sit in front of the creek; just doing nothing and having those still moments is what really rejuvenates the body…"
FRIEDA FRIEDSON,

MASSEUSE